Our proposal is EXCLUSIVELY reserved to the Ladies who want to take care of themselves for a few days,
relaxing in a magnificent SPA, playing golf, shopping, sipping aperitifs while sitting outside in a bar looking at people passing by, dining in the trendy restaurants.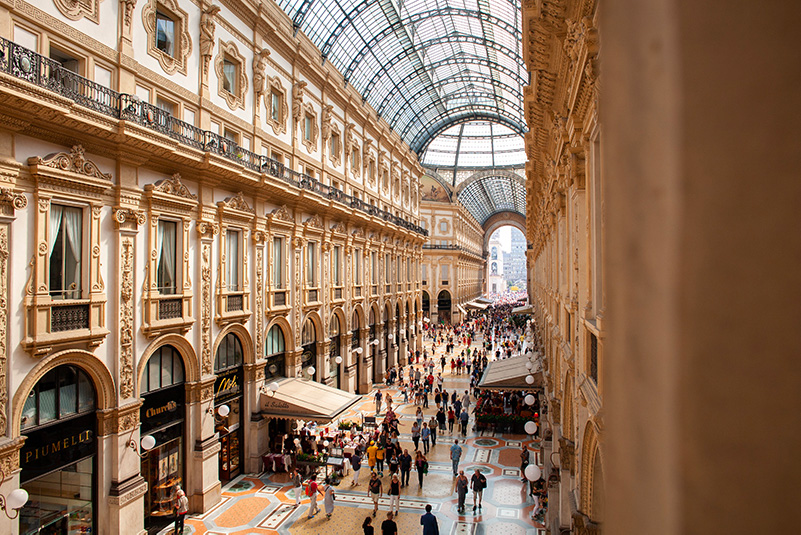 The Hotel
And we do all this starting right from the hotel: the fashionable ARMANI, a 5-star deluxe property downtown Milan: gourmet restaurant, luxurious leisure, SPA facilities and signature Armani hospitality combine to create the ultimate experiences.
The Armani/SPA deserves a separate mention because the exclusive ambience reflects the lifestyle and design by Giorgio Armani: a corner of quiet and wellness of 1,000 sqm (107,000 ft), with a breathtaking view from the eight floor and immersed in the Milan fashion district.

The Theme
This will be the starting point of this package that will alternate your passion for golf to the world of fashion which finds its maximum expression in Milan.
You will explore the famous Fashion District with a professional shopping assistant; you will visit Como, famous in the world not only for its lake or for George Clooney, but also for the production of silk, and, while there, you will sail the lake discovering the magnificent villas and gardens that adorn its shores and stopping in Bellagio before returning back to Milan.
One day will be dedicated to a visit to the nearby Switzerland where, near Lugano, you will visit one of the biggest fashion outlet department stores in the world.
Of course, to complete the proposal, a cooking school cannot be missing, and aperitifs and dinners will be organized in the most trendiest bars and restaurants of the town.
The Golf
Last, but not least, golf will be part of the package: you will play three courses located within a short distance from Milan.
Click here to read the description of the courses in Milan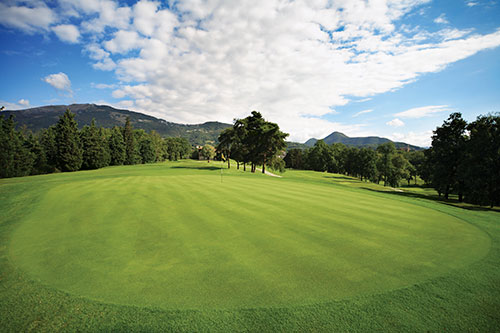 The Full proposal

includes:
Accommodation
Buffet breakfasts
Green fees
Wine and food experiences and
Other services

(entrance tickets, guided tours, meals, etc.)
The Simple proposal

includes:
Accommodation
Buffet breakfasts
Green fees
Submit a request to get a quotation

Submit a request below to get a quotation
Your Golf in Italy Team
For any request, doubt or information write us at: info@golfinitaly.org